The Solihull Council's planning committee has approved plans for the new WMG Academy building on the 20th May 2015. The new Academy, which will be built on the vacant site at the corner of Chelmsley Road and Conway Road, will eventually host 640 young engineers aged 14-19.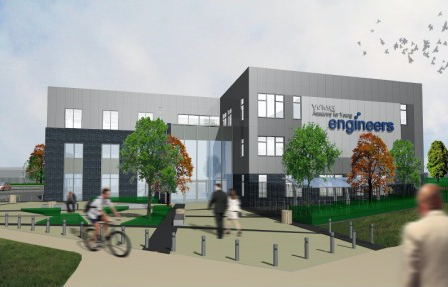 The WMG Academy for Young Engineers Solihull is a sister Academy to the WMG Academy in Coventry, with the first intake joining in September 2016. Current partners for the WMG Academy Solihull include: Jaguar Land Rover, National Grid, Controls & Data Systems, Warwick Manufacturing Group and The University of Warwick
Mode transport advised on access, highways layouts, car parking and circulation; summarised in a Transport Assessment and Travel Plan, which was submitted as part of the Planning Application.