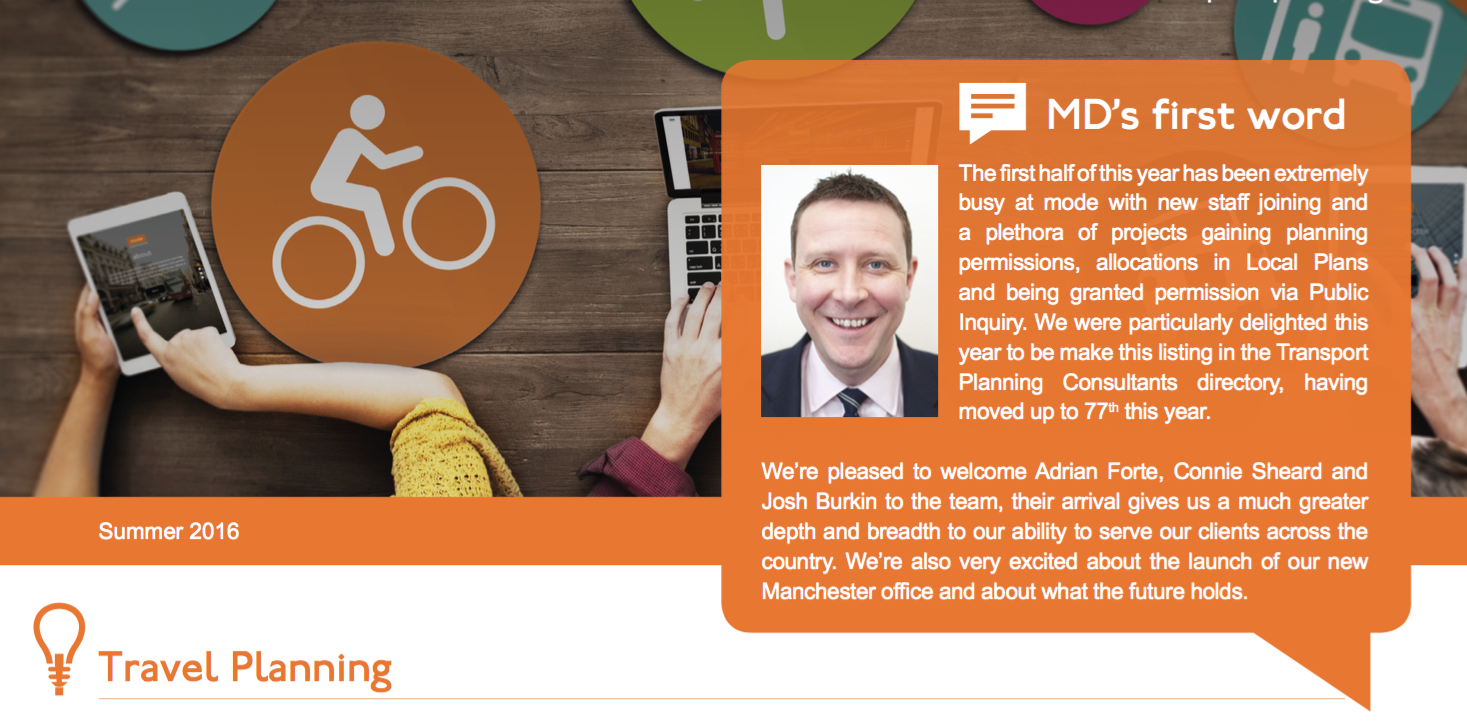 The concept of a "Travel Plan" (historically a "Green Transport Plan") to support new development has been part of the planning system for over 20 years. However, it is only more recently that Councils are requesting that they should take a more continued role in the development process following a resolution to grant planning permission.
A Travel Plan is a long term strategy that encourages and promotes the use of sustainable modes of travel to new development. It seeks to identify predicted traffic volumes and sets out a strategy to reduce the impact by promoting a package of measures that encourages sustainable mode of travel.
Typically, a Travel Plan will include initiatives such as promoting walking, improved cycle facilities, discounted public transport tickets, car sharing and car club initiatives. Even in some instances even a personalised plan for individual journeys.
The National Planning Policy Framework (NPPF) actively encourages the inclusion of travel planning and states that all planning applications for developments that generate significant amounts of traffic movement should be supported by an "active" Travel Plan. This means the plan should set specific targets and be monitored to ensure those targets are met.
This should be welcomed by house builders, land promoters and developers alike as a well formulated strategy to encourage an alternative to single occupancy car trips. This has a positive influence on how a planning application may be considered by a Planning Authority.
In addition, a Travel Plan can reduce the need for on-site parking and in some cases negate the need to increase the capacity of the surrounding highway network, thus reducing costs and allow developers to make more efficient use of land. A strong Travel Plan not only offers real benefits to developers as a way of mitigating these potentially costly traffic impacts, but should also be seen as a bene t to the community and environment that surrounds a particular site.
At mode transport we are highly experienced in assisting and advising our clients in relation to Travel Plans through the entire planning process, post permission and occupation of a site on an ongoing basis in order to discharge any Travel Plan conditions that may need to be discharged.