mode transport planning is delighted to announce the arrival of Huw Vaughan Jones who joins to head up their Oxford office.
Huw is a traffic and transportation engineer who has spent the majority of his career dealing with planning applications across several Local Highway Authorities throughout the country and most recently within the Oxfordshire region.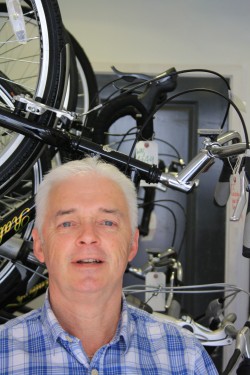 Huw brings a wealth of experience to the consultancy and has joined mode transport planning to lead in the growth of business within the Oxfordshire, Thames Valley and the South of England.
"I am delighted to be joining mode transport, it's an exciting young company which excels in adding real value to their client's schemes" stated Huw Vaughan Jones.
"We're extremely pleased to welcome Huw to the company, he bridges the gap between public and private sector which will help our clients deliver" added David Frisby.